[vc_row][vc_column][vc_column_text]
Our Vision -"to make revolutionary changes in Indian Beauty Industry by bringing the best quality products for skin and hair."
UberSilk is a silk pillowcase manufacturer based in Pune, Maharashtra, providing delivery all over India. Keeping in mind the various skin and hair problems faced by women in India, we at UberSilk decided to come up with a product that will help tackle these problems to a greater extent.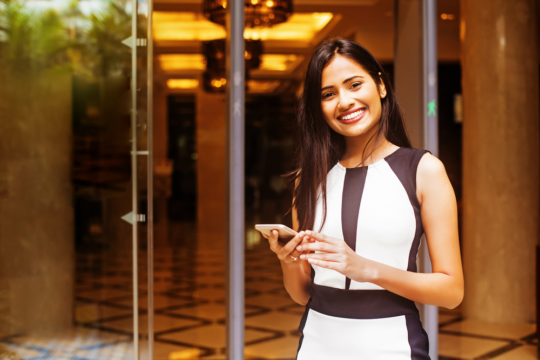 We found that our face and hair have more contact with our pillowcase than any other fabric. Best Silk Pillowcases India
Studies now prove that facial wrinkles are caused by our pillowcases and not by our pillows. Cotton threads dry out our face and cause facial wrinkles leading to increased skin ageing.
As we sleep, water leaves our skin and is absorbed by our pillowcase, then sticks to our skin creating a downward facial stretching action which weakens the dermal collagen. Sleeping on a UberSilk silk pillowcase will reduce sleeping wrinkles, facial wrinkles and  by almost 50%.
Silk helps keep moisture close to your skin and will help your skin stay more hydrated than many other fabrics on the market.
It reduces friction against hair while sleeping at night. Silk is very smooth and the weaves are much tighter then you will find with other textiles. This means your hair will have: Less split ends, Less broken hair strands, Less pulling and stress on hair roots.
Silk absorb less of your hairs natural oils or your hair care products like conditioner. Best Silk Pillowcases India
That's why we decided to bring our 100% pure silk pillowcases to market which will help many women facing from facial wrinkles, split ends and bedhead.
For further info Best Silk Pillowcases India , contact us –

Click Here To Contact Us
[/vc_column_text][/vc_column][/vc_row]